END OF SEASON SALE! (UPTO 50% SALE)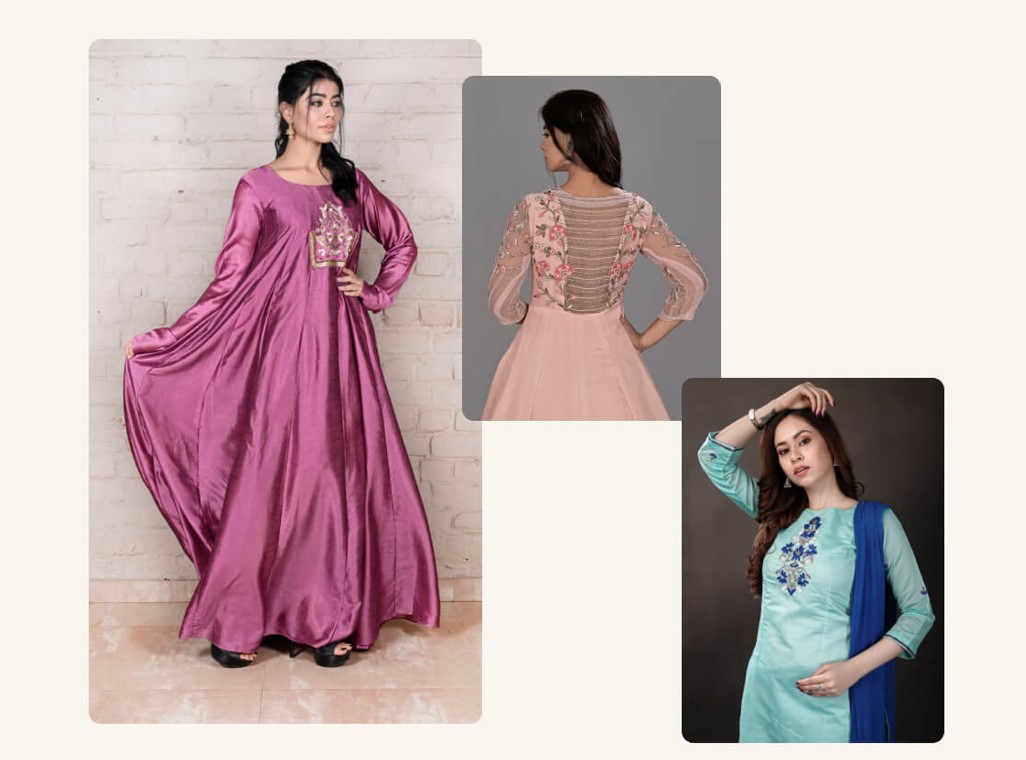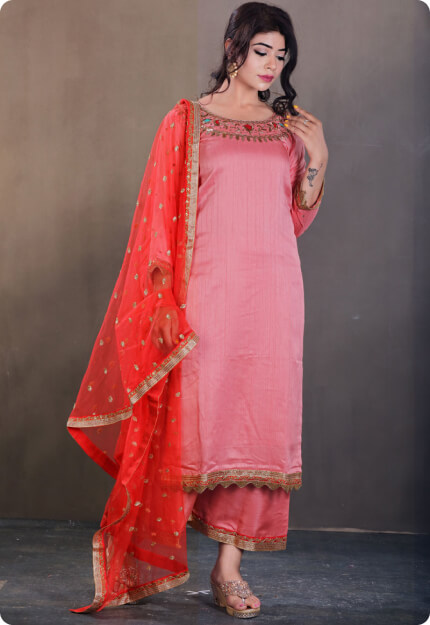 AASH, which means hope and expectation, was founded in 2018 by the mother-daughter duo Anu Bhadani and Happy Bhadani Jain. It's only their pure love and passion for Indian wear that has led them to start this brand. Our thought behind creating this line of brands was to create a friendly and welcoming space that showcases ethnic fashion for women. All our attires are designed to match the expectation of the client, who wants to have intricate zardozi work with some beautiful silhouettes. We have an entire in-house team who are dedicated to giving the best fitting and beautiful craftsmanship to our clients.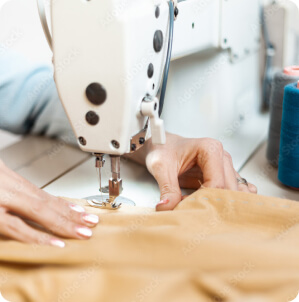 How Does Our Product Differ?

Premium Fabrics
The fabrics used are of high quality. We also make sure the fabrics are comfortable and are the best in quality.  Not only this, we take utmost care in making the garment, right from using the best quality threads to accessories, whether its buttons, zippers, hooks and other elements. 

Top-Notch Finishing
The finishing plays an equally important role in the final appearance of the garment. It makes garments attractive, and comfortable & gives value addition to them. 

Exceptional Embellishment
Our clothes are hand-crafted and designed by industry-leading designers. Buying products made using traditional skills not only supports the craft's continued existence, but also the artisans who make them. Carefully crafted, and designed to last, our clothes are a labor of love & patience. It's not fast, but slow fashion. We also call it timeless fashion.

Custom Fitting
We believe that everyone is unique and has her own identity; what she does, what she wears, her body shape, and style, are unique, and hence she should not be expected to conform to a set of standard styles and sizes that are mass-produced and available off the rack. This is why we provide Custom made garments that you can make based on your preferences, style, body shape and measurements.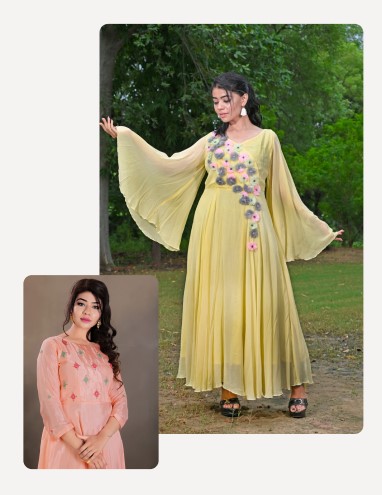 All our garments are made in-house in our workshop. These garments are carefully cut, stitched and finished by our in-house team of tailors. All our tailors are given monthly wages, and healthcare benefits, and work in good working conditions. 

One artisan works on the garment from start to end (single tailor-sewn) from pattern making to finishing which impersonal assembly-line produced goods. 

Our products can be personalized with regard to shape and size. We provide different types of fit options to our clients, like Regular Fit,  Classic Fit and Slim Fit.
 Follow Us On Our Instagram For Some Exclusive Content!

Free shipping over $40
AASH has served international clients since 2010, which provides Worldwide Shipping to over 80+ countries.

Secure Payments
We use must trusted International Payment Gateways for secure transactions.

Free us Returns
All though nobody likes to return our wonderful clothes. But rest assure, you got covered and we will refund full.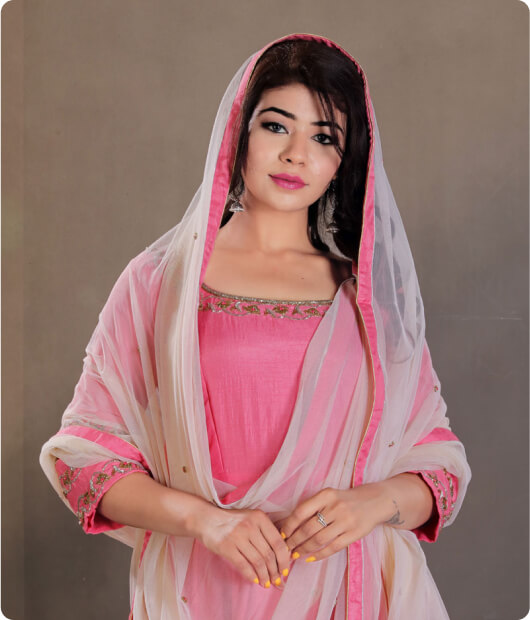 Frequently Asked Questions